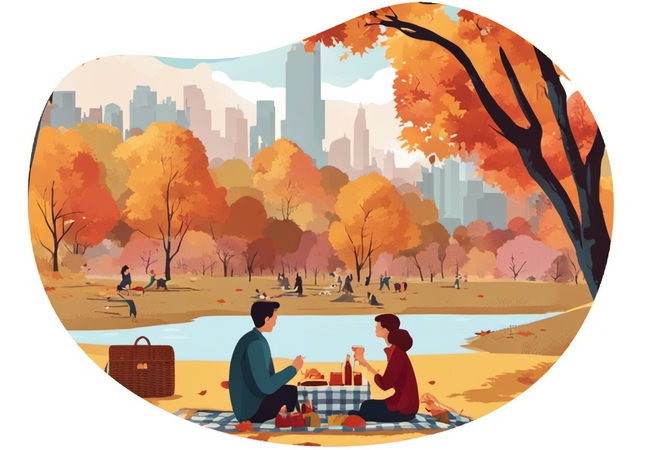 The Unexpected Fall Picnic
Enjoy a themed roleplay where the nurturing energy of a step-mom fuses with the youthful exuberance of a step-son. The 'Unexpected Fall Picnic' scenario is perfect for Vancouver's October weather and offers a low-budget and high-excitement roleplay adventure with a pleasant twist of nurturing love.
Add to favorites
Mary, a high-spirited step-mom, decides to surprise her step-son with a picnic at one of Vancouver's scenic parks. The maternal energy of this playful roleplay begins at home, where Mary preps for the surprise. The excitement of the day continues as they arrive at their outdoor location, where the gentle wind sets an autumnal atmosphere. As the roleplay unfolds, the lovers get to explore their playful sides, engaging in fun activities such as frisbee, and incorporating an element of surprise and spontaneity to their sexual escapades.
Mary's nurturing and sweet energy is pivotal in the roleplay, keeping things light and fun, setting a comforting atmosphere. It's the perfect fusion of motherly care and flirtatious vibes that injects an exciting new dynamic into their bond. Their roleplay does not just stop at playful laughter and games, but it naturally progresses into their intimate moments, making for an exciting and memorable roleplay scenario.
Even as the sun goes down, Mary and her step-son find solace under the blanket where their playful day finds a romantic conclusion. This unexpected fall picnic adventure is the perfect scenario for couples looking to explore their roleplay boundaries in a playful and nurturing setting.
Preparation steps:
First, Mary should prepare a picnic basket at home with all their favorite snacks and drinks. She should dress in a 'Sexy Adult Picnic Dress' that accentuates her nurturing personality. Her partner should wear casual comfortable clothes, akin to a laid-back Sunday picnic.
Next, they should choose an ideal location. Stanley Park, Queen Elizabeth Park or Riley Park in Vancouver would be perfect for this scenario. They should find a private and comfortable spot on arriving at the park.
Finally, they should carry a frisbee or a football for the playful part of the roleplay. It not only acts as a prop, but also as a spark starter for their intimate moments.
Some tips:
Remember, the aim of this roleplay is to have fun and explore each other in a new light. Keep the energy light and spontaneous, which means laughing and joking is encouraged!
Always remember, respect and consent are crucial when embarking on any roleplay scenario. Never push boundaries without prior agreement.
Finally, make sure to dress warmly! Vancouver's October weather may be unpredictable, so bring along a warm blanket, just in case it gets chilly.
Was the idea helpful?
Let us know if you liked the idea. This helps us to improve our recommendations.