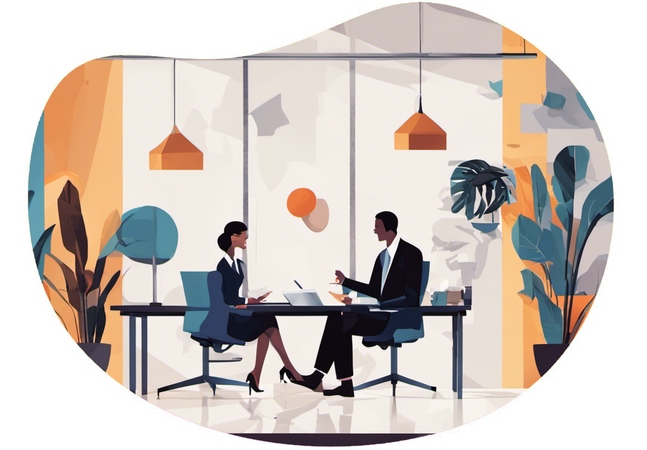 The Manager's Persuasion
In this scenario, one partner plays the role of a determined employee seeking a promotion, while the other embodies the manager who sees potential but believes lateral growth is needed before any promotion. The roleplay unfolds as a difficult yet constructive career conversation within the tensions of a professional relationship.
Add to favorites
You, the 'employee', are eager and meticulously prepared, aiming to impress the 'manager' with your recent performance, convinced that you deserve the next step up the career ladder. The 'manager', on the other hand, is supportive yet sees areas for improvement and the need for further development through lateral opportunities. The conversation touches on achievements, aspirations, perceived potential, constructive criticism, and the navigation of delicate work politics. Tensions rise as both sides make their case, leading to a personal breakthrough and mutual understanding, with a hint of personal affection simmering beneath the professional demeanor.
Preparation steps:
Both partners should prepare by researching aspects of each other's roles. The 'employee' should put together a mock list of achievements and a persuasive argument for the desired promotion. The 'manager' should create a profile of the 'employee's' performance, making note of strengths and areas for growth. Both should dress in business attire to set the stage and delve into their roles with the use of office props such as portfolios, pens, and notepads.
Some tips:
To create an immersive experience, both partners should take time to fully embody their characters, adopting suitable body language, tone, and professional jargon. The 'manager' could introduce elements of mentoring and guiding, which can later transition into more intimate connections. The 'employee' could use charm and flirtation subtly, pushing the professional boundaries. Afterward, discuss the feelings invoked during the scenario to deepen your understanding of each other and how you communicate in situations of discord.
Was the idea helpful?
Let us know if you liked the idea. This helps us to improve our recommendations.