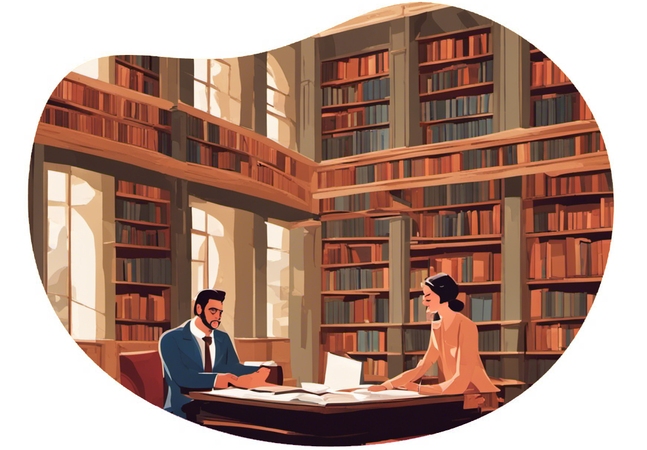 Teacher and Student Roleplay in Paris
Experience the thrill and excitement of an indoor roleplay scenario as glamorously fashionable teacher and a devoted student. The scenario takes place in Paris during October, perfect for couples who enjoy intellectual pursuits and cinematic sequences, blending scholarly charm with Parisian elegance.
Add to favorites
Meet at Paris' iconic public library Bibliotheque historique de la Ville de Paris, where the city's rich history and culture serve as your classroom. Your partner, the 'teacher', will instruct you on French fashion, art, and film. Your job as the 'student' is to learn with eagerness and dedication. The lesson gets progressively intense, with your teacher guiding you through the intricacies of the subjects, using props, roleplay, and a touch of naughty fun to ensure the lessons stick.
The relationship between the teacher and the student grows as the lessons continue, creating a sense of intimacy and connection between the two of you. At one point, the teacher might decide to 'reward' their student's hard work. The intensity of this reward can vary, according to your comfort level.
The scenario concludes when the 'class' finishes for the day. After an intense session of studying and fun, you both venture out to explore Paris nightlife, maintaining the playful teacher-student dynamic the whole time.
Preparation steps:
To fully immerse yourselves in this roleplay, you'll need outfits. As the 'teacher', opt for a stylish chic Parisian look, perhaps an elegant dress and a pair of stylish glasses. As the 'student', a casual but fashionable look would be perfect.
Plan your lessons ahead of time. Decide on what subjects will be covered and how the 'teacher' will present them. Props and visual aids can be helpful, not to mention fun. The library could be a rich source of materials.
Establish safe words and boundaries before you start. This ensures that both you and your partner are comfortable throughout the scenario. Consent and mutual enjoyment are essential in roleplay.
Some tips:
The key to a good roleplay is to stay in character. While you're a devoted student eager to learn, the 'teacher' should command authority. Don't be afraid to use your imagination to make the scenario more realistic and exciting.
Keep an eye on the library's code of conduct. While a bit of playful flirting or covert touching can add to the scenario's excitement, remember that you're in a public place. Always respect others' space and privacy.
After you leave the library, consider keeping the roleplay going. Maybe the 'teacher' decides to go to a chic French café for a snack, or the 'student' suggests going to a cinema to put their new knowledge to the test. This can extend the scenario and make your roleplay adventure even more exciting.
Was the idea helpful?
Let us know if you liked the idea. This helps us to improve our recommendations.