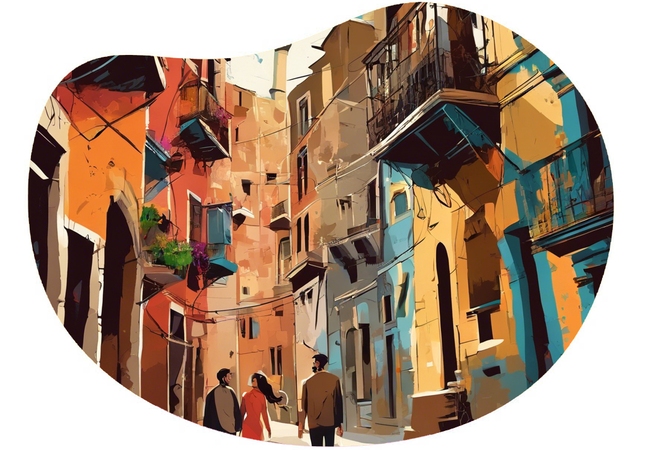 Stockings Seduction on the Streets of Istanbul
Experience the thrill of voyeurism and secretive seduction in the bustling city of Istanbul, hidden in plain sight by the veil of your work attire. Add an unexpected jolt of excitement to your day by reveling in the sexy secret that only both of you will be privy to.
Add to favorites
You and your partner will decide on a meeting point, somewhere in the heart of Istanbul, resembling an 'accidental' bump-in. Both of you will wear office attire that discreetly hides the surprise element—the seductive stockings your partner is wearing.
Your partner will give you sly, flirtatious glances, whisper naughty nothings, and discreetly flash the stockings at opportune moments throughout the day. The thrill comes from maintaining an ordinary facade while carrying an enticing secret.
At sunset, find a secluded spot, perhaps a quiet corner of a park or a dimly lit coffee shop, and let the tension culminate into a passionate encounter, allowing the stockings to play a focal role in your intimate connection.
Preparation steps:
You should both dress in work attire, keeping it formal and professional. Your partner should wear seductive stockings under her clothes. Make sure these are comfortable and functional, aside from being sexy.
Prepare a mental map of where you wish to 'bump into' each other and pinpoint spots where you can subtly and safely indulge in your intimate game. For instance, making sure you cross paths in less crowded areas of Sultanahmet Square, or scheduling a break at the same coffee shop along İstiklal Avenue.
Finally, have some conversation topics ready to keep the façade as natural as possible. Remember, the secret lies in the details, so try not to break character throughout this scenario.
Some tips:
Make sure to practice discretion, as wearing sexy clothing in public, while exciting, also requires a level of responsibility and respect towards norms and surroundings.
You could also play this scenario on a work-from-home day, with one of you 'visiting' the other for a business matter. This scenario can easily be adapted to other settings, as long its main elements—surprise, secrecy, and stockings—remain at the forefront.
Overall, communicate openly with your partner about your likes, dislikes and discomforts. It's crucial to maintain one's personal boundaries and consent must never be compromised. Every roleplay scenario can be customized to comfort and agreement, embodying the idea that a couple's individual nuances create the perfect chemistry.
Was the idea helpful?
Let us know if you liked the idea. This helps us to improve our recommendations.