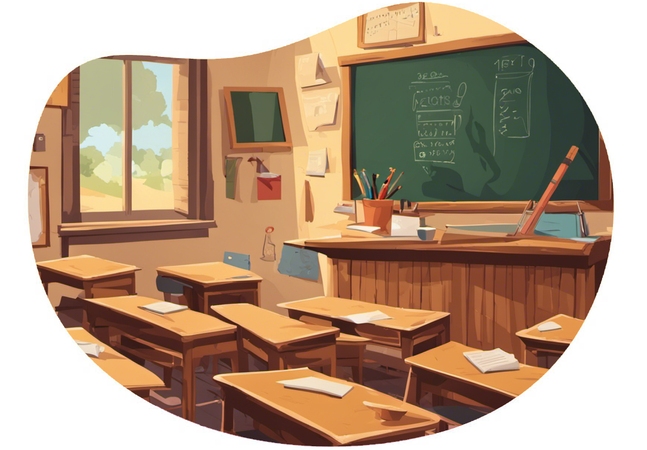 Naughty Lecture
It is time to go back to school and indulge in a little intellectual adventure. Get ready to replay those college crush fantasies in this scandalous, yet thrilling role-play scenario where one of you is a stern, imposing professor, and the other a novice student who is hungry for knowledge and more. This flirtatious scenario is perfect for reigniting the passion and getting you both in the mood for some erotic fun.
Add to favorites
Let's set the scene. One of you is a stern, yet alluring, professor who is recognized for their profound knowledge and charisma. The other is an enthusiastic student, curious and willing to do whatever it takes to impress the professor and earn good grades.
The student enters the 'classroom', a bit nervous, eager to learn and consult with the professor on the lesson of the day. The professor, clad in a moderately suggestive but still professional outfit, notes the student's eagerness, slowly turning the strict academic atmosphere into a flirtatious one.
As the professor continues with the lecture, they provocatively approach the student, creating an intimate atmosphere laden with sensuous desire. The student reacts to the professor's advances, leading to an exploration of each other's bodies in the most passionate manner. The tantalizing lecture concludes with the both, student and professor, completely drowned in the pleasure of their naughty secret.
Preparation steps:
To make this scenario realistic, dedicate a part of your house like the living room or study to act as the 'classroom'. Arrange a table and chairs to mimic a lecturer's desk and a student's desk. You can even use a chalkboard or a whiteboard if you have one. Don't forget pens, paper, and textbooks to complete the ambiance.
The professor should don a 'sexy adult' teacher outfit. Think spectacles, a tight skirt or pair of trousers, a crisp shirt, and perhaps a suggestive tie. The student could dress in a more relaxed, yet suggestive 'sexy adult' school uniform.
Dim lights might add a nice touch to the atmosphere. Alternatively, you can use candles as they can introduce some romantic flair to your roleplay scenario.
Some tips:
Make sure to set the boundaries before starting the roleplay. Discuss what is acceptable and what is not. If you or your partner feel uncomfortable at any point, don't hesitate to call a pause.
Stay in character. Make your lecture interesting. It doesn't have to be a real academic topic; it can be the 'Fundamentals of Seduction' or 'Anatomy of Love'. Use double entendre and suggestive phrases to dial up the erotic tension.
Lastly, make sure to appreciate your partner's efforts. Complimenting their looks, presence, or whatever you find interesting can significantly boost the mood. It's not just about the physical attraction; emotional connection and understanding play a massive role in making these roleplays a success.
Was the idea helpful?
Let us know if you liked the idea. This helps us to improve our recommendations.