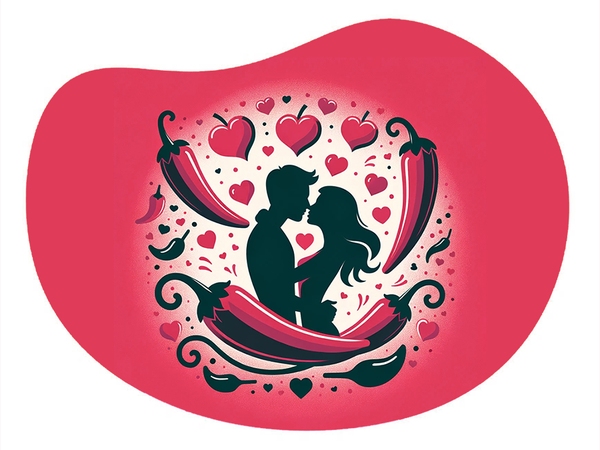 Jealous Lover Roleplay
Unleash the dark and enjoyable side of obsession and jealousy in this unique roleplay scenario. Get ready to dwell deep in a playful scene where your partner will confront you over her jealousy and deep obsession for you. Remind each other that this is a game, keeping boundaries and safe words in mind. It's a great opportunity to enhance your committed relationship by exploring the erotic angle of possessive desire.
Add to favorites
The scenario unfolds at home. You've just returned home and find your girlfriend has discovered a random woman's phone number on your phone. This triggers her jealousy and obsession for you. The tension in the house becomes thick and tangible as her emotions stir, leading to a passionate confrontation. Despite the matter being a mere misunderstanding, she can't help but be possessive. This conflict lights up the spark in your relationship, leading to a passionate resolution between both of you.
Next, she commands you to prove your loyalty. Put up a convincing act of regret for your perceived misstep and reassure her that she's the only woman for you. Plead your innocence and commitment to her with sweet words and gestures, piquing the tension to its highest point. This is the moment where you see a very different side to your lover, a side buzzing with intense desire and unwavering possessiveness.
Lastly, the climax of the night is your lovely confession and a steamy confrontation. You seal your apology and assurance with a passionate, fiery encounter in the comfort of your home. The dominating energy and desire of your partner consumes the space as you give in to your lover's jealousy and obsession, ultimately leading to an unforgettable night of passion and intimacy.
Preparation steps:
To make this roleplay a success, hold a discussion with your partner beforehand, reinforcing the fact that this is a fictional scenario intended for mutual pleasure. Decide on the safe words for both situations - when things get too intense and when either of you wants to stop the game. Clean up and decorate your living room or bedroom where most of the action will happen. Leave some clues, like a made-up woman's name and phone number for your partner to find.
On your roleplay day, dress casually and let yourself immerse into the scenario. Create a believable story behind the woman's phone number - maybe she's a co-worker who needed help with something, or a classmate in a nonexistent study group.
In the heat of the moment, get into your role, showcasing your acting skills. Make sure you exaggerate the misunderstanding, but keep it playful and consensual. Don't forget about creating the mood with lighting. Candles can suddenly add a romantic ambiance, combining perfectly with the tension of the night.
Some tips:
This roleplay is about exploring the intense emotions of jealousy and obsession. It's key to remember it's all in good fun and nothing more. Make sure your acting is convincing and respect your partner's emotional boundaries.
Handling emotions during this roleplay may require sensitivity and tact. It's crucial to keep checking with your partner to ensure she is comfortable and enjoying the scene. While role-plays are exciting and enjoyable, the fun disappears when somebody gets genuinely upset.
Also, ensure that you have established a safe word or motion that clearly signals when it's time to dial things back. This is necessary in every role playing scenario to make sure everything stays within the boundaries of fun and consent. Remember, the goal is to enjoy a night full of fun and passionate love, not to hurt or disrespect each other.
Was the idea helpful?
Let us know if you liked the idea. This helps us to improve our recommendations.