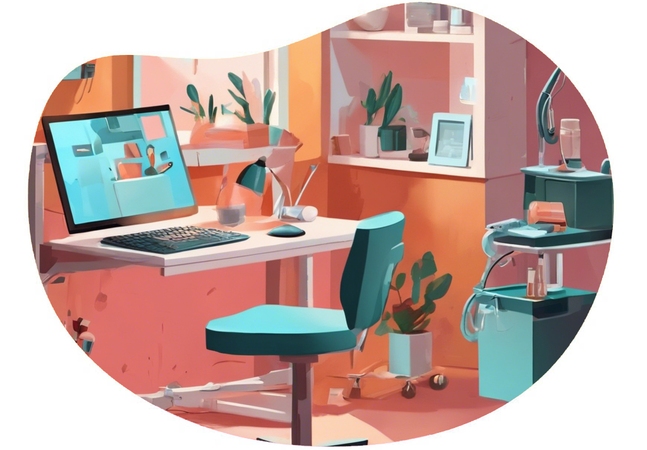 Doctor and Patient Roleplay
Engage in a thrilling roleplay as doctor and patient. This scenario doesn't require a budget and it's perfect for moments indoors. It is designed to keep even easily bored and laid-back partners engaged!
Add to favorites
You find yourself having a mysterious ailment that requires immediate medical attention! With a makeshift hospital set up in the comfort of your home, your partner will be the doctor on call ready to examine you. The rules for the checkup are simple; as a patient, you follow the doctor's orders and the doctor is dedicated to finding a cure to your mysterious ailment.
The tension builds as the doctor attempts to diagnose your ailment with all kinds of tests. Take turns being the doctor and the patient to enhance the experience even further. Add some unexpected twists and turns to keep the scenario engaging for a partner who might easily get bored.
The entire scenario is more about foreplay and teasing than anything else, but it's always open-ended. Go with the flow and enjoy your time as the session can escalate as quickly or as slowly as you both desire. Remember the goal is to have fun and engage with your partner intimately.
Preparation steps:
First, set the scene by dressing the part. A white shirt and glasses should do the trick for a quick doctor costume. Get creative with this - the sexier the better. As the patient, you could pick up a hospital 'gown' or just be in your undergarments.
Next, clean up the area where you plan to set up your clinic and lay a white sheet to give it a clinical vibe. You could also add soft, romantic lighting to ease the mood and increase the intimacy in the environment.
Finally, remember to set some rules and safety words prior to starting the role-play as this will allow for a comfortable and enjoyable experience.
Some tips:
Remember to stay in character and keep things exciting with improvisation! It might seem hilarious or silly at first, but it will definitely spice up the mood in no time.
While the doctor tends to be the one in control, it could be fun to switch up the dynamics where the patient takes charge unexpectedly. It'll surely surprise your partner and add suspense to the roleplay.
Lastly, it's crucial to respect each other's boundaries. Things should remain fun and consensual at all times. Use a safe word to ensure that when either of you says it, everything stops immediately. This way, you are likely to have a thrilling time together.
Was the idea helpful?
Let us know if you liked the idea. This helps us to improve our recommendations.