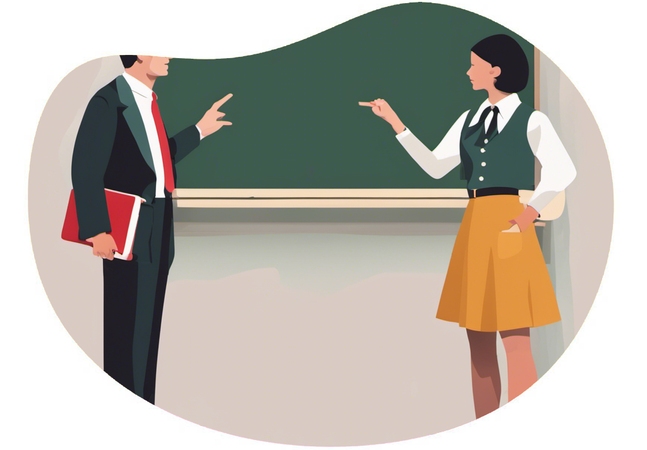 Classroom Under The Open Skies
Engage in a passionate act of desire and power with this romantic and erotic role-play scenario. As a dominant teacher and a submissive student, explore the bounds of pleasure under the beautiful Indian skies. Even on a budget, transform an everyday setting into a world of fantasies.
Add to favorites
Today, you're a stern but respected teacher, she's your naughty and eager to learn student. Head somewhere private in the beautiful Indian outdoors that can substitute for a classroom, maybe under a tree in a secluded park. Just make sure you have your lecture ready and she's got her schoolgirl outfit including a short skirt and white shirt. Have her sit on a picnic blanket while you stand and teach.
As you teach, let the tension boil. She's audacious, interrupting your lecture every now and then. You don't lose your cool, after all, you're the respected teacher here. Instead, you instruct her to stay behind for some 'extra classes'. Once the 'class' ends, the 'extra class' begins, soft kissing gradually evolving into passionate love making under the open skies.
To spice things up, bring some 'punishments' into play, incorporate some BDSM elements if that's your thing. A soft spank for every wrong answer or a reward of her favorite activity, an intimate blowjob for every correct one. It's a game where both of you win.
Preparation steps:
To prepare for this scenario, first find a secluded park where you can enact this without being disturbed. She should dress up as a student, with a short skirt, white shirt, and schoolgirl socks. You should dress up as a teacher, wearing a respectable shirt and trousers. Make sure to carry a picnic blanket, not only for sitting but also for other 'extra curricular' activities.
Arrange some props for your 'teaching', like a notebook, pencil and make sure to have some 'extra' assignments for her. Finally, carry some mild BDSM accessories like a feather or a blindfold to spice things up. It doesn't take much to set the scene, as most of it requires just imagination and enthusiasm.
Remember, it's crucial that both the partners are comfortable and consent to the scenario and the roles. Communicate openly about the boundaries and establish a safe word. The important thing is to enjoy and respect each other's boundaries.
Some tips:
The locations you choose should be quite secluded to avoid unwanted attention. It's better to go there early in the morning when there are fewer people. The weather should be clear and pleasant, avoid rainy days.
Set the mood with some dirty talk where you remain in character. Compliment her in the student attire and let her know how much she's distracting you. But you're the domineering teacher and she should listen and learn.
Introduce the rewards and punishments naturally, make it seem part of the 'teaching'. It should be playful and fun, nothing too harsh. Always respect each other's boundaries and comfort. And remember, it's all about having fun and connecting with each other in a unique way.
Was the idea helpful?
Let us know if you liked the idea. This helps us to improve our recommendations.