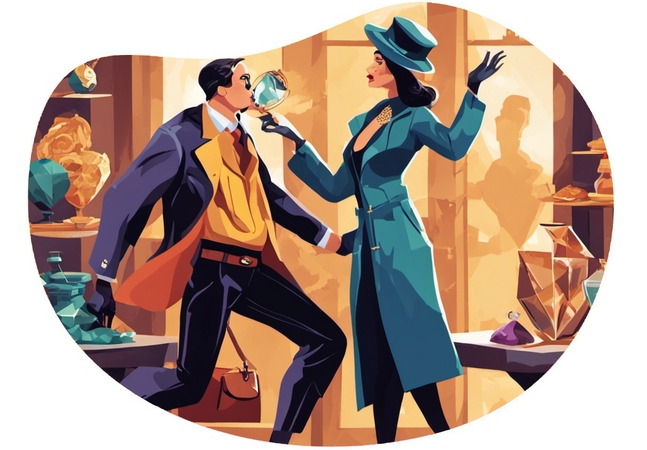 Captivating Heist in Paris
Unleash your inner detective prowess as you go on a thrilling chase to unmask a seductive jewel thief. This spicy role-play scenario set in the captivating city of Paris takes you on a pursuit filled with suspense, intrigue, and sensual pleasures. Immerse yourself in an evening of playful adventure that mixes delicious anticipation with erotic tension to ensure an unforgettable rendezvous.
Ooh, That's Spicy! 🔥
You've just generated something exceptionally spicy for your next date night.
Sign up to see the full idea and embark on this spicy journey.
Access Your Spicy Date