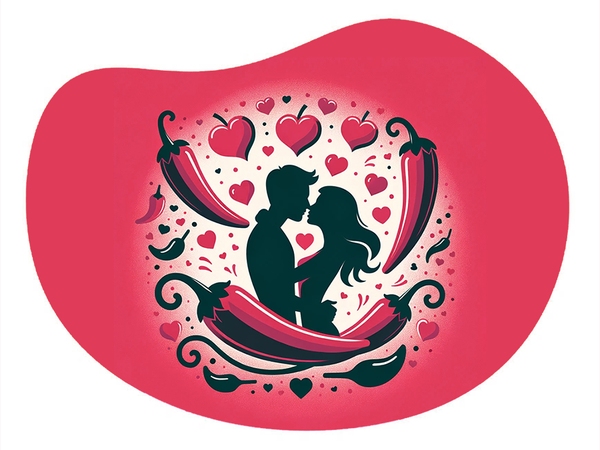 Awkward First Date Turns into Playful Night
Experience the excitement and anticipation of a first date all over again with our 'Awkward First Date Turns into Playful Night' roleplay scenario. This scenario puts you in an exciting scenario of a sweet guy, Chris, intimately winning over his shy girl, leading to a fun and playful encounter.
Add to favorites
Welcome back to your very first date. Chris is portrayed as a sweet and charismatic guy who, despite being sexy, is also a bit on the shy side. Meanwhile, his partner takes on the role of a shy girl who is unsure of what to expect but is intrigued by the warm and inviting aura of her date. Their interactions start out awkward, amplifying the tension and anticipation, matching the cool and cozy atmosphere of November. As the night progresses, they slowly open up to each other, resulting in a playful and intimate encounter that takes a surprising twist from their original expectations.
Engaging in this role play can allow you to recreate the initial stages of your relationship, rekindling the initial excitement and novelty. Although seemingly innocent, this roleplay has the potential to heighten your senses and deepen your intimacy as a couple by adding an element of playful uncertainty and intrigue.
By the time you relive the second part of your 'first date', both of you will have shed your initial inhibitions, allowing for a playful night of exploration and intimacy to follow. Chris suavely leads with his charms and your shy character warms up, letting loose flirting and naughty fun.
Preparation steps:
To enjoy this roleplay scenario to its fullest, it's best if you set up your home to resemble the ambiance of a first date location. Consider lighting up fragrant candles, playing soft music in the background, and preparing a cozy dinner together. Make sure to dress in an outfit that fits your character. Chris might go for a 'sexy adult' casual pant and shirt while the shy girl might wear a 'sexy adult' simple dress that makes her look innocent yet attractive.
To create an authentic scenario, you could pretend to meet each other for the first time. Make it believable by diving deep into your respective characters, right from the start. Ensure your conversation revolves around getting to know each other, to reflect the nervousness and excitement of a first date.
Remember that the key is to keep your character's traits consistent throughout. Play out your characters' interaction as it evolves from awkward to exciting, with the tone of your conversation gradually changing to match the pace of the night.
Some tips:
Make sure to stay in character throughout the entire scenario. This will require a bit of practice and patience, but the result will be utterly rewarding as you immerse yourselves in the roles. Remember, this is not just about reaching the playful part; it's about enjoying the process and buildup that culminates in the intimate encounter.
To make the experience more realistic, consider setting up 'safe words' or signals in case you want to pause the roleplay or communicate out of character. This can help both of you navigate any unexpected discomforts or awkward situations within the roleplay context.
As the scenario revolves around a shy girl opening up, it's important for this character to give clear consent when moving to the more intimate part of the night. This will maintain trust and respect, ensuring the overall experience is enjoyable for both partners. Lastly, it's equally important to debrief when the scenario has ended. Share your experiences, laugh at the awkward moments and appreciate each other.
Was the idea helpful?
Let us know if you liked the idea. This helps us to improve our recommendations.