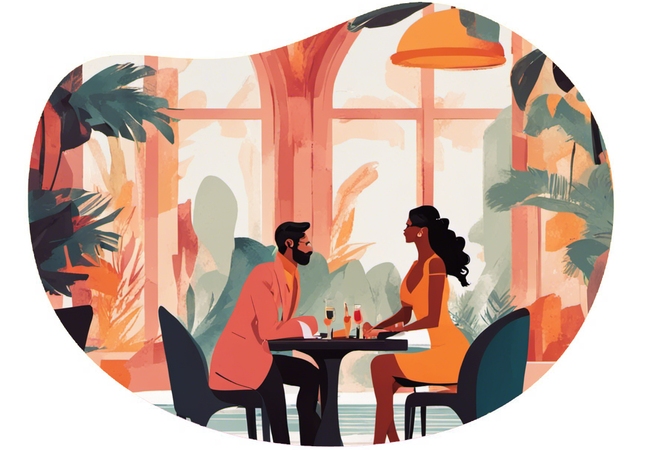 Stunning Strangers
Experience a thrilling and intoxicating night out in Los Angeles as you and your partner transform into mysterious strangers meeting for the first time. The tension, the intrigue, the allure - all provide the perfect setting for a night of unforgettable passion.
Ooh, That's Spicy! 🔥
You've just generated something exceptionally spicy for your next date night.
Sign up to see the full idea and embark on this spicy journey.
Access Your Spicy Date