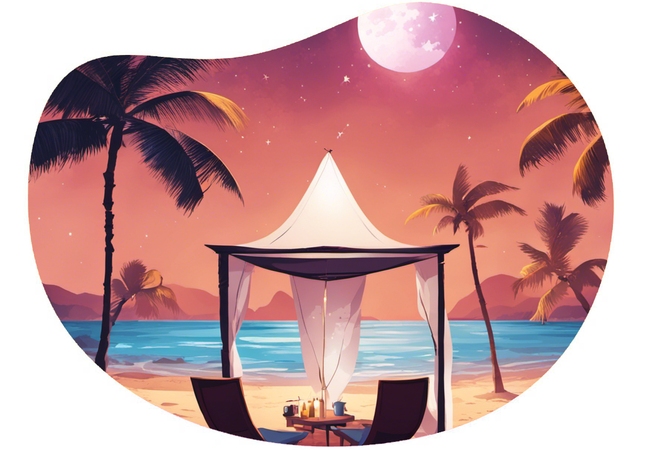 Rendezvous on the Private Beach
Unveil your secret desires on a beach set underneath the tropical moonlight where the sand turns into your playground of unspoken intimacy. Make the tension simmer throughout, with a shared secret that excites your senses. Enjoy it as a special moment reserved only for the thrill-seeking individuals who dare to step outside their comfort zones.
Ooh, That's Spicy! 🔥
You've just generated something exceptionally spicy for your next date night.
Sign up to see the full idea and embark on this spicy journey.
Access Your Spicy Date