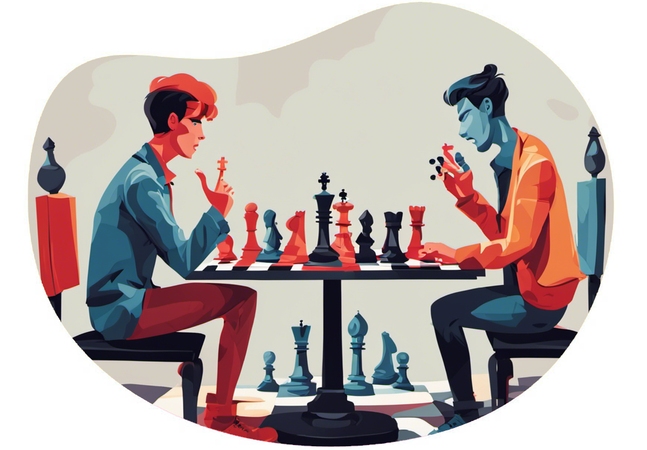 Budget Cuckold Fantasy in LA
Explore the exciting world of a cuckold relationship in the comfort of your home, using a board game to stimulate the kinkiness of the scenario. This playful, tension-filled scenario involves engaging in a game of chess with unexpected rules and a surprise third participant, ensuring an evening of suspense, exhilaration, and passionate intimacy.
Ooh, That's Spicy! 🔥
You've just generated something exceptionally spicy for your next date night.
Sign up to see the full idea and embark on this spicy journey.
Access Your Spicy Date