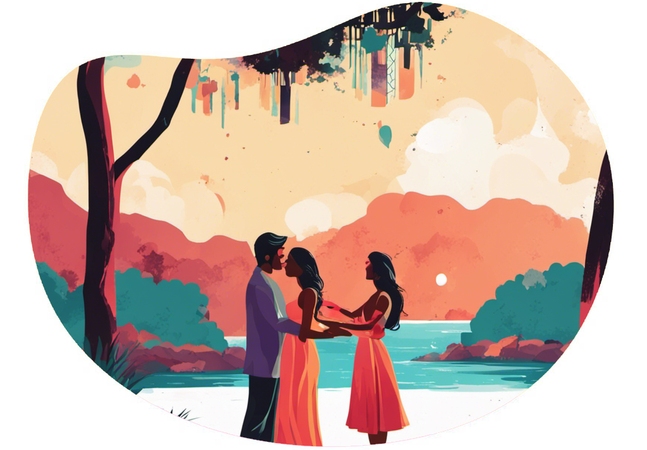 Bollywood Love Story Roleplay
Experience the magic of Bollywood from the comfort of your home. No budget required. Set the scene and transform your living room into a Bollywood movie set. Immerse yourself in a passionate love story for a thrilling, romantic evening.
Ooh, That's Spicy! 🔥
You've just generated something exceptionally spicy for your next date night.
Sign up to see the full idea and embark on this spicy journey.
Access Your Spicy Date